Posted By: S_Bartfast
Open Hardware Joystick -

11/18/16

12:32 PM
Does anyone know of, or would anyone be interested in contributing to, an open hardware spec for a USB joystick?
I see there is already a discussion about
Open Source Joystick FFB / DIY FFB Joystick[/u]
but I am after information about just a regular joystick.
I'm currently working on designing a sim-pit for flying gliders and am less than impressed with the current selection of joysticks available to use as a control stick. I see there are a few good cyclic controls for helicopter sims that would no doubt work but these are very expensive and would only be an approximation of what I'm after, so I'm considering building my own.
I have spent a considerable amount of time looking for resources to use to build my own joystick but so far haven't really been able to find what I'm after. Currently I am trying to find a CAD model of a gimbal setup that I may be able to use and it was VO101MMaister's excellent design in
[u]this thread
that has drawn me to this forum:
Another thread I've found useful has been Cataclysm72's thread
DIY Controller and Throttle
in the "Elite: Dangerious" forum however, even though it's meant to be a DIY thread he stops short of actually making the plans available�though he has uploaded an early prototype of his design to ThingiVerse:
Simplicatron Joystick and Throttle mechanics[/u]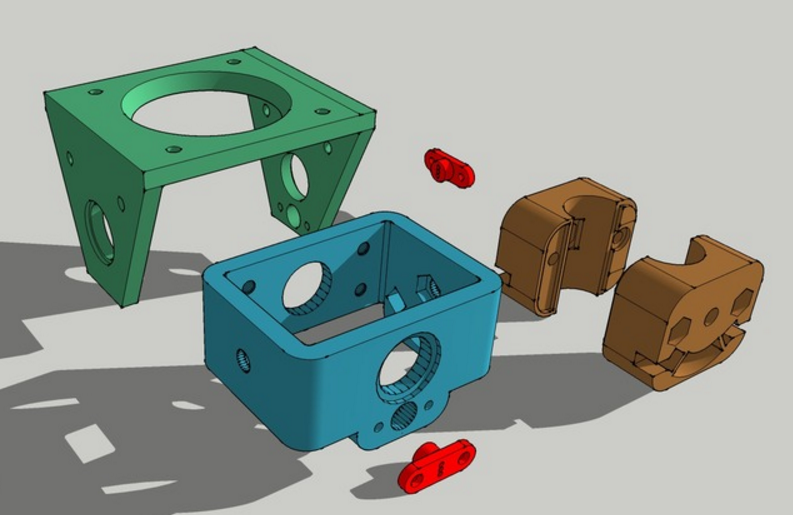 A third resource I have been pulling design inspiration from is the curious product known as a
[u]heli-chair
: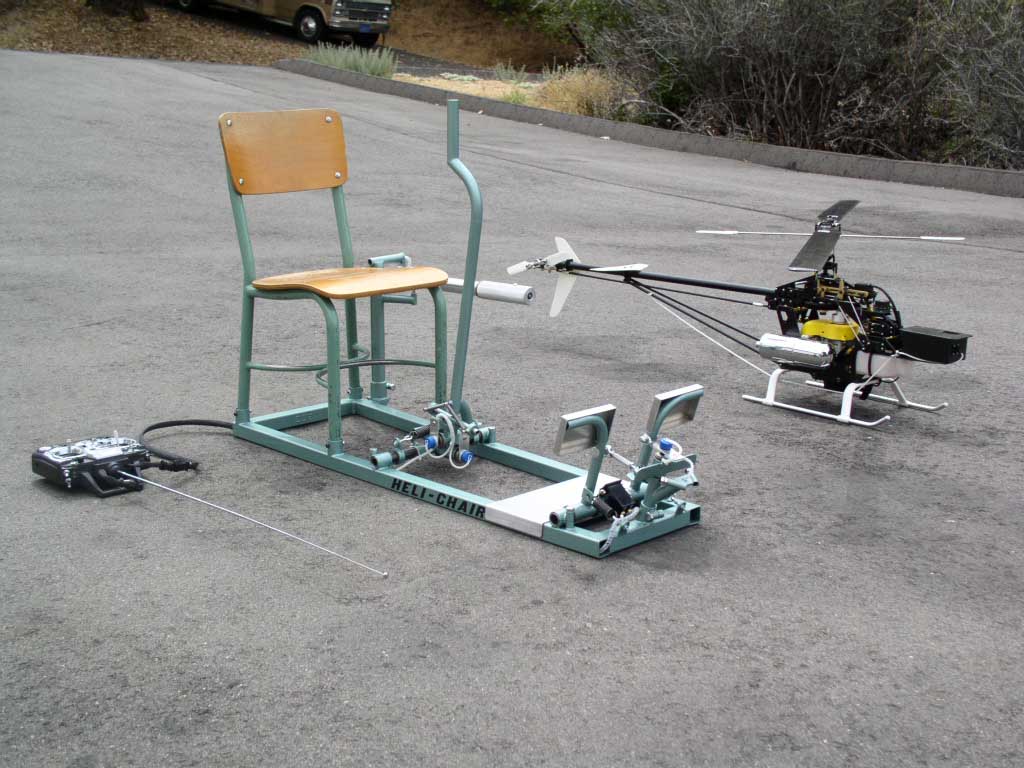 Of these three design inspirations the heli-chair is the easiest to comprehend (and can probably be made with just an angle grinder and welder), Cataclysm72's has the most information available, however VO101MMaister's design is by far the best.
Anyone have any thoughts?