Posted By: MrJelly
The WW1 threatre -

01/08/20

02:18 PM
As mentioned before it is a Beta, and apart from new skins that Laurent is working on it may never be improved. So it is a matter of getting the best out of it for a bit of fun
The biggest problem is the flight models, with a number of aircraft flying at WW2 speeds. However I have been able to make a planeset with 16 aircraft which are relatively slow, and have FMs more in line with WW1. Given that, it takes half an hour to fly 50 miles at 100 mph. This is a real problem in multiplayer games because real time is used and there is no time acceleration.
The targets have been set with about 20 of them positioned either side of the frontline and close to it.
This enables ground-started multiplayer missions to be flown in real time
.
To make it easier I have re-named the targets and bases that are close to the front line. Their names are like "Allied Base 1", "German Target 1"....etc, etc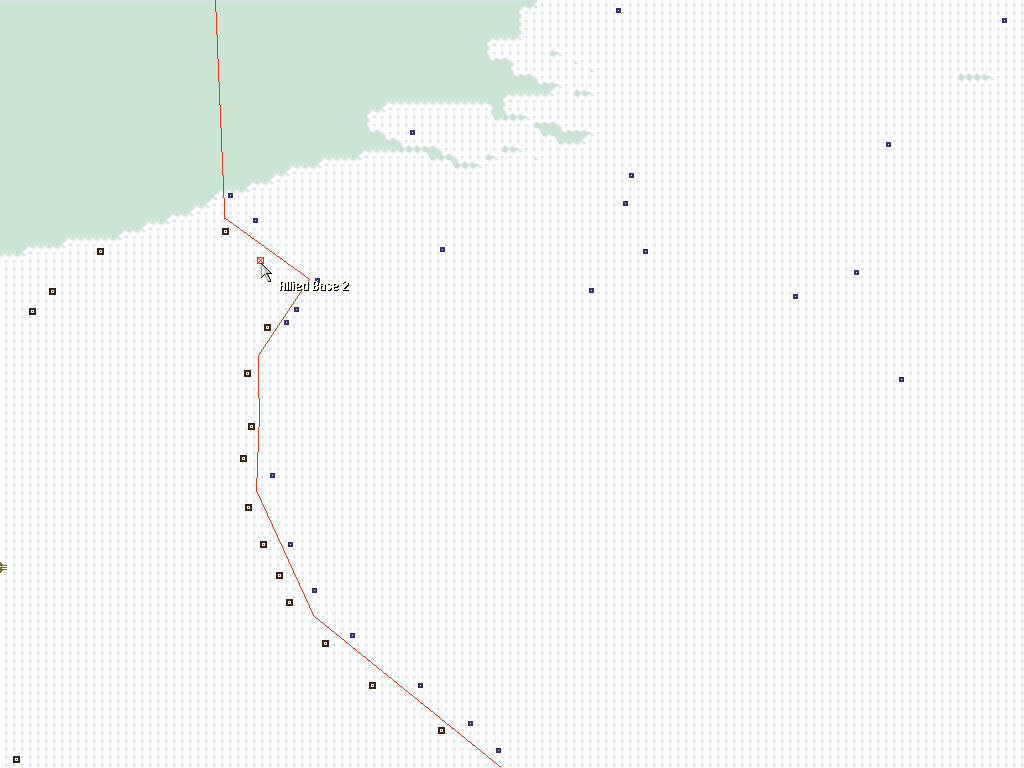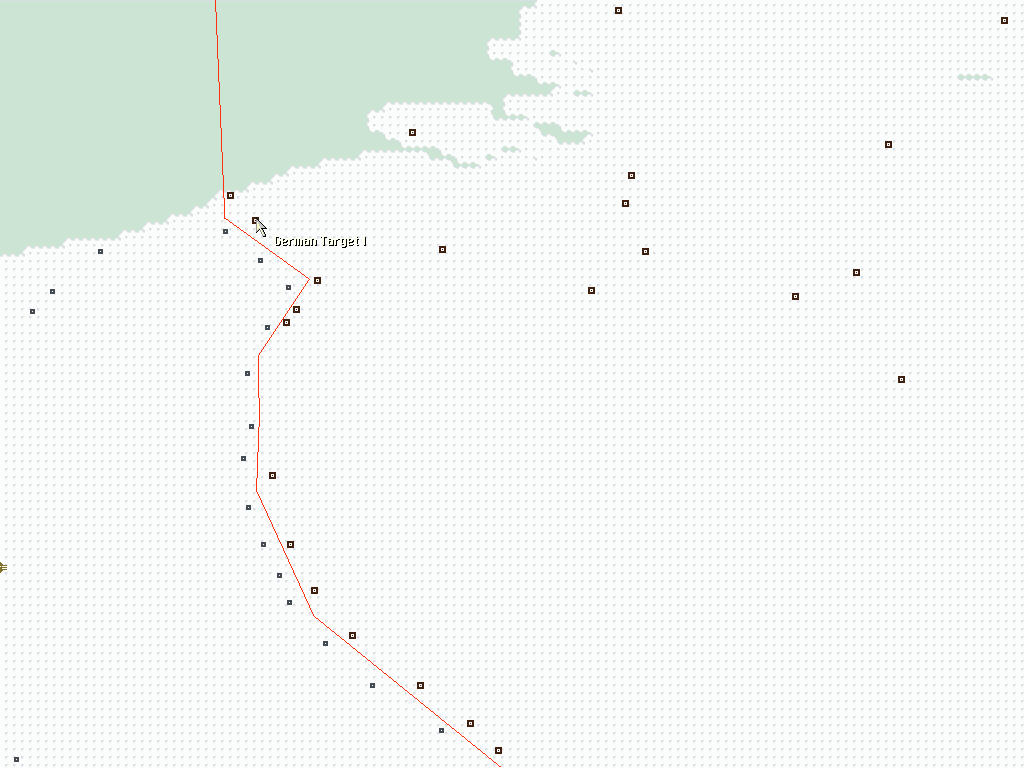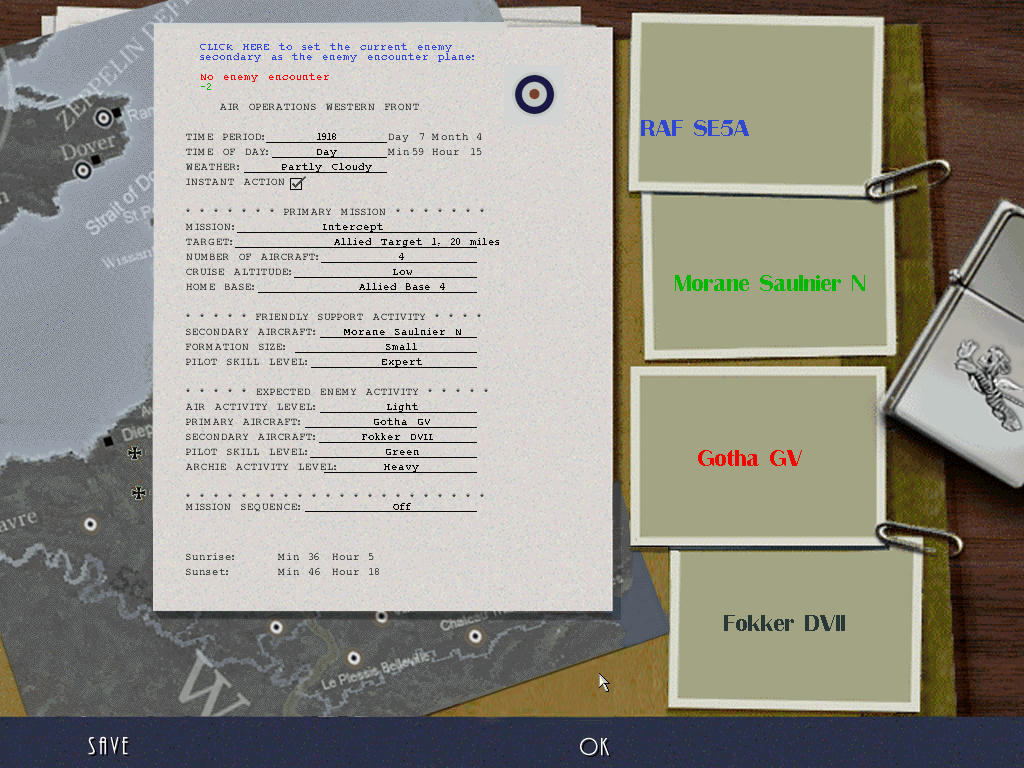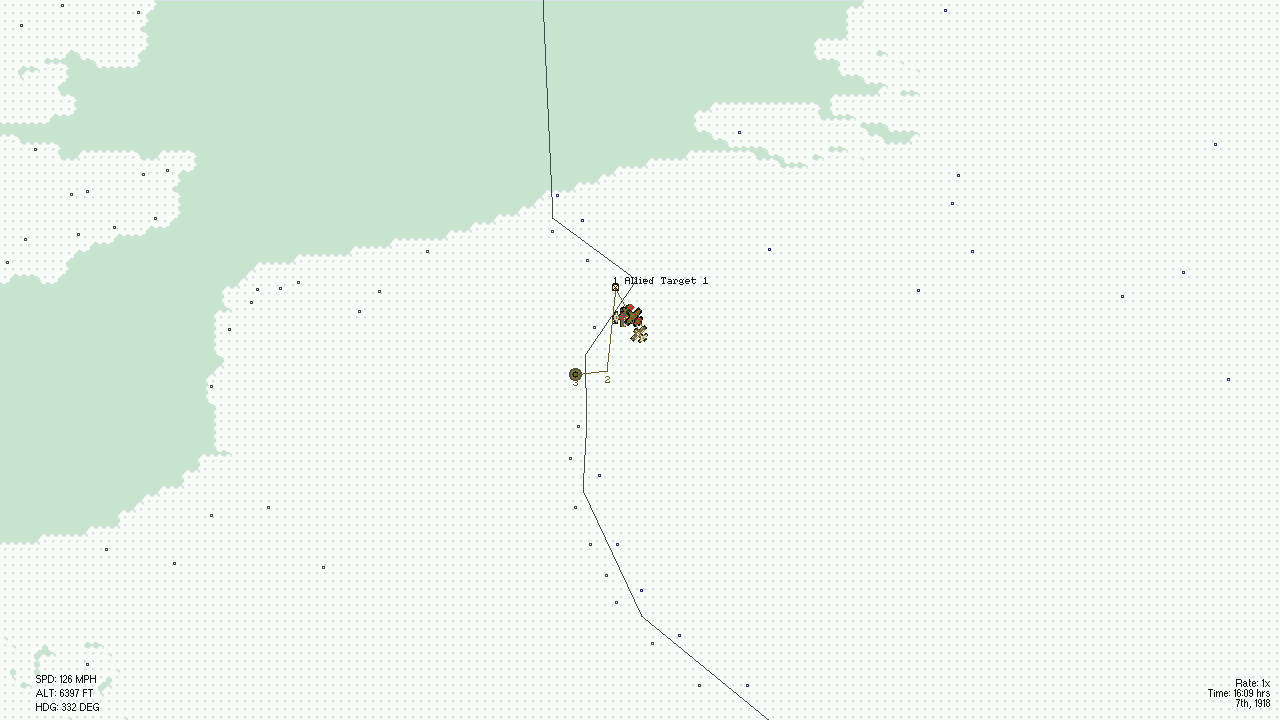 I did these screenies in single mission mode, just to get the pictures to post,
but I do not recommend flying instant or single missions.

What I do recommend is flying host-only multiplayer
The simple reason for this is that in single mission mode you can only pick your home-base and target. Routines in the exe generate the friendly AIs, and the enemy planes. They can be generated far away, and with slow speeds this can be disastrous. The WW1 theatre is only a 256x160 tile-map, and users must use a "new map" exe
However, in multiplayer the host selects the the target, the two Allied, and the two German bases.
With the new names this is much easier, although there is a utility that lets the host select the target and the four bases off the map.
This system guarantees short, but enjoyable missions. After a bit more testing I will be releasing these additional files and folders for the UAW160 Multiplayer 2020 users