Posted By: zerocinco
Happy St. Patrick's Day -

03/18/10

12:22 AM
Being Anglo-German-American, St. Patrick's Day means bitter beer and fat meat...and I love it. So here are some of todays near completions (still needing decals and smudging).
A shot of a couple of skins for Rangoon. (Not very Rangoon looking down there is it?)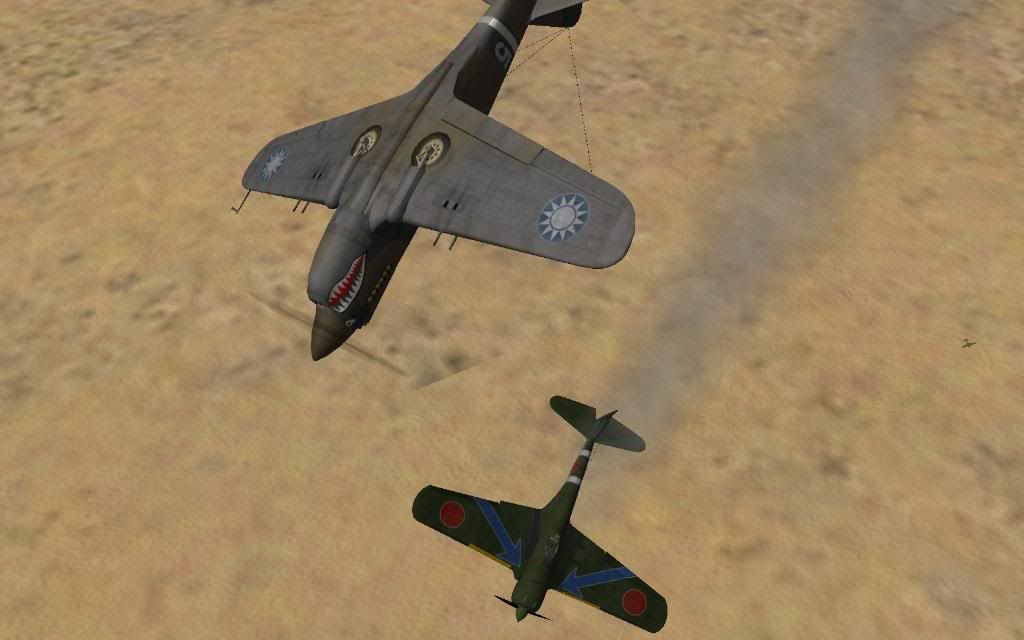 And a test shot of a Wake Island mission before we have Wake Island to play on.
Have you ever been curious what anti-submarine warfare was like?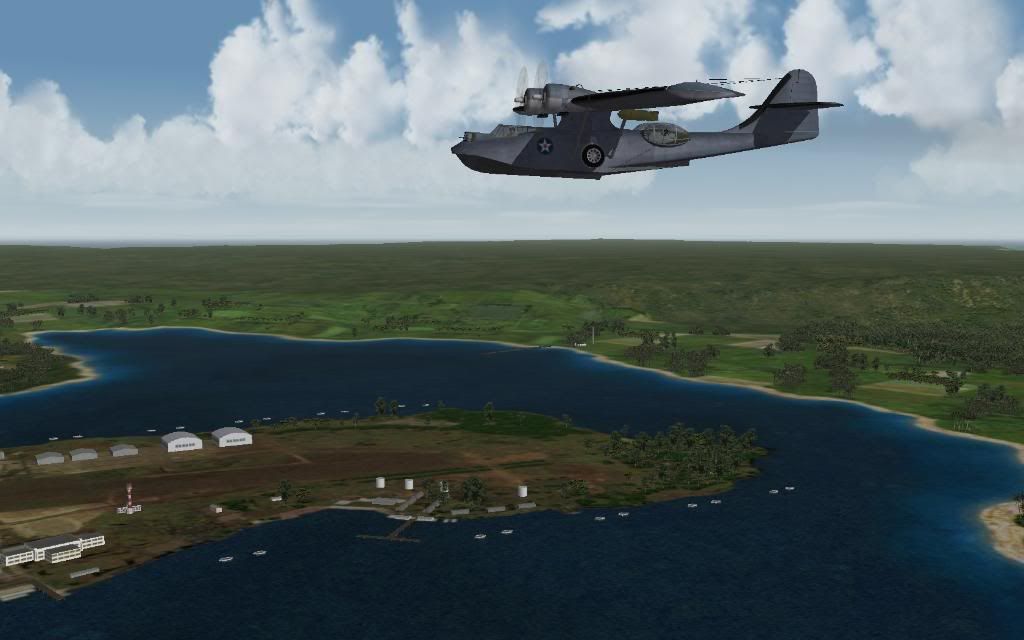 It's easy. First you spot them.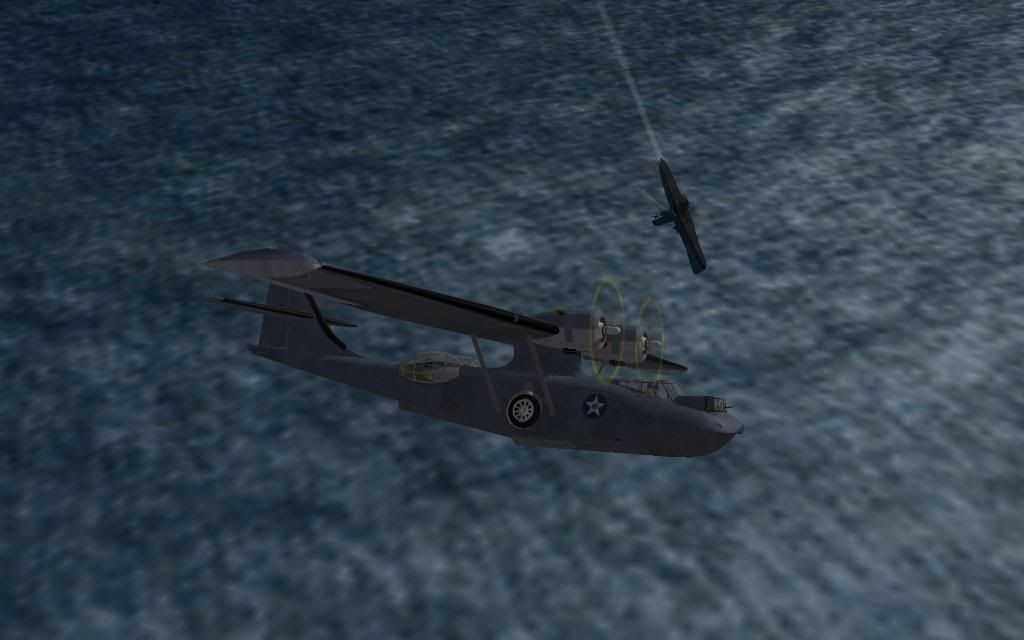 Then you line up to drop.
Then you...miss!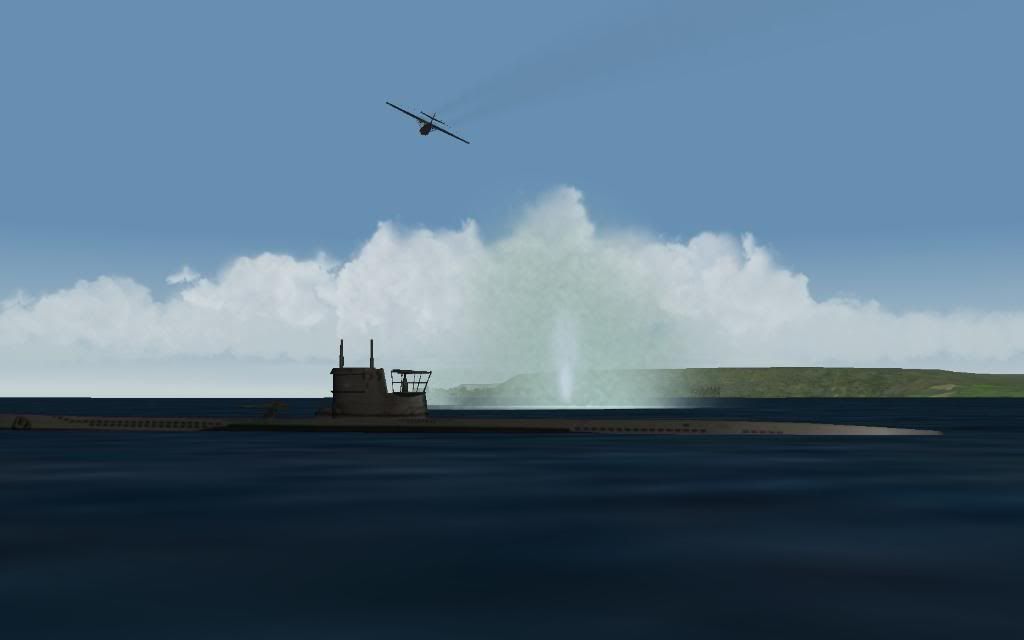 But the sub is very obliging and maintains a steady course for you to try again.
(So why no blast scene? Because at that altitude, the depth charge knocked me down too.)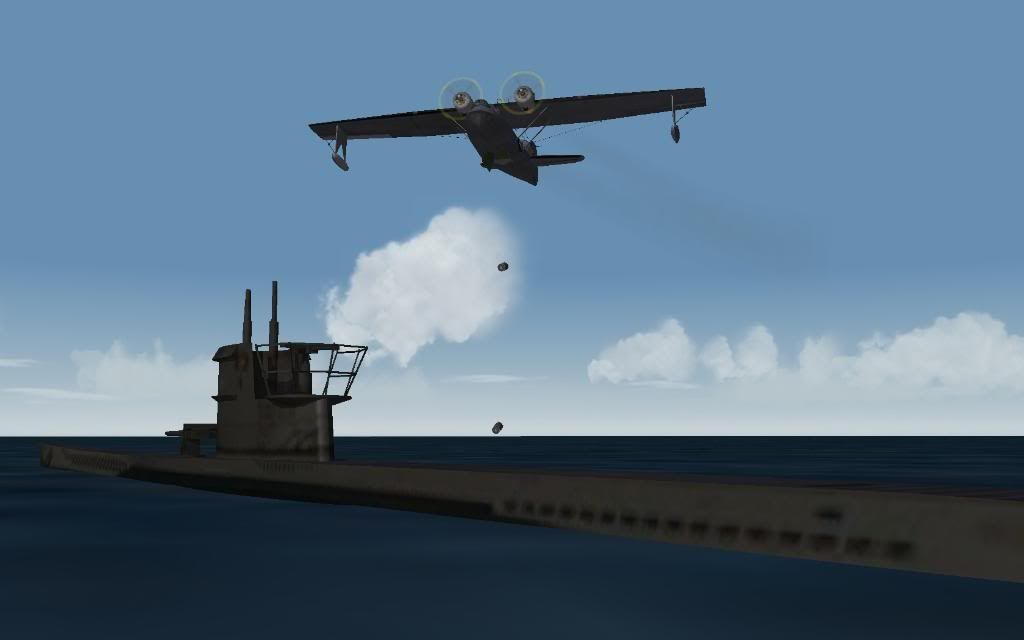 Then home to Pearl to land.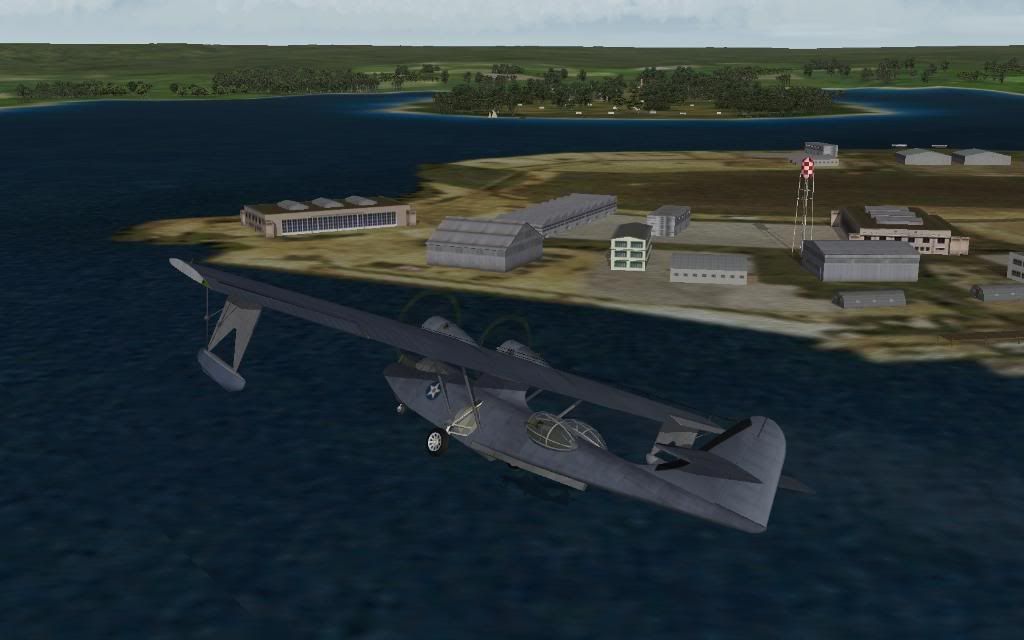 We can land in the water but not at Pearl. There is a conflict between the two surfaces. You either roll with your wheels on top of the water or land in the water and run into the edge of the land in the tile. So we will do that out at sea.
Now I think I will put on a green shirt and go have a Guinness.
Erin Go Bragh.